Step 1: Prep Your Surface
You may be tempted to get straight to the painting, but diligent prep work is critical to a professional-looking finish. According to Dan Lawson of Medallion Paint, "Ninety-five percent of good painting is having a good surface."
Before painting a new house with a stucco exterior, let the stucco cure for at least 28 days. Paint will not adhere properly to uncured stucco and may appear chalky or dusty.
If you're in a hurry, here's a tip from Richard Luks, construction manager for RSR Custom Renovations and Additions: "Keep the stucco wet by spraying it with a hose. If it's washed daily, it can cure in a week to 10 days."
If you are repainting an existing home, inspect the exterior walls and trim for chipping, peeling, mildew and other imperfections. Kill off mildew by applying a chlorine bleach solution with a garden sprayer. Then pressure-clean the entire exterior to remove dirt and old paint that has come loose.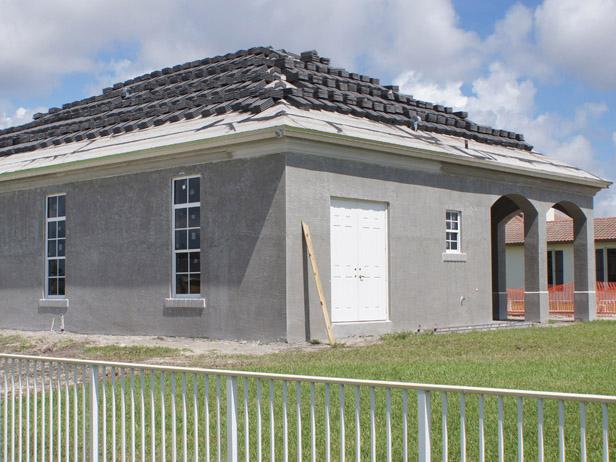 Before you pick up a paint roller, grab a tube of caulk. It's vital to seal any cracks, as well as the joints where one type of exterior material meets another. This includes: window frames, door frames, molding and fascia boards.
If an old stucco surface has chips or pits, patch them with new stucco (and allow time to cure). Replace wood siding or fascia boards that show signs of rotting. Gently sand wood trim and doors to ensure an ideal surface for painting.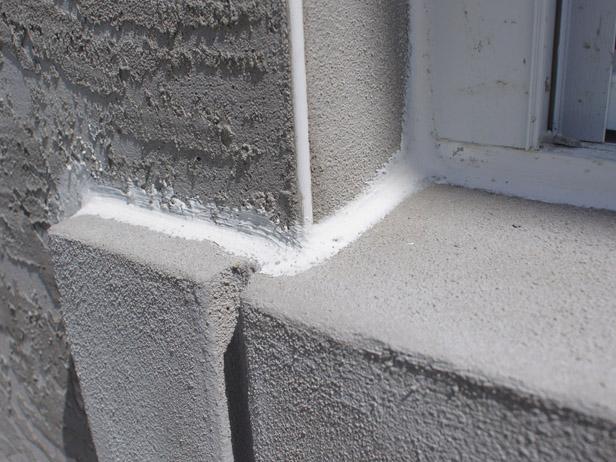 Step 3: Take Time to Prime
To get the most out of your paint job, prime with a quality sealer. "Sealer has high resin content," Dan explains. "That goes over old paint, locks everything in place and creates a good surface for the new paint to adhere to."
If you are repainting walls that have become chalky or dusty, select a chalky wall sealer. Paint will not stick to a dusty surface.
As for new construction, latex primer works well for vinyl and most wood siding. If you're working with stucco that is not fully cured, you can apply a hot stucco primer. This sidesteps the waiting period, allowing the surface to accept paint as soon as the primer dries. It's best, however, to let stucco cure for the recommended time period if possible.
Check the label on your primer or sealer to determine how long to wait before you begin painting.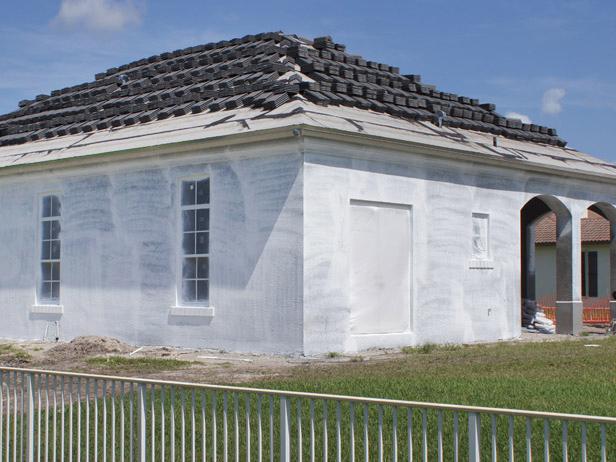 Step 4: Choose Quality Exterior Paint
A good exterior paint is 100 percent acrylic latex. The formula consists of three main components:
– Pigments, which provide the color.
– Binders, which hold the pigment to the wall.
– Solvents, which make the paint spreadable. Today, most exterior paints are water-based.
As paint dries, the solvent evaporates, leaving behind only the pigments and binders. These are known as volume solids. Higher quality paints are generally higher in volume solids. They may also have better binders, which will hold the pigments in place longer. This improves durability.
To determine the percentage of volume solids in a brand of paint, check the manufacturer's website or ask your local distributor for a Technical Data Sheet. In general, paints labeled "premium" or "super-premium" are likely to be higher in volume solids than budget brands.